A fabulous 15th century Thameside Listed House (Grade II) that was gifted by Elizabeth I went on sale, though estate agent Savills admits that the decor needs a bit of 'updating' as the property has been under the same ownership for 50 years without much alterations and works.
It is commonly believed to have been seized by Her Majesty Queen Elizabeth I from Bishop of Winchester after he annoyed her during one of his sermons and was subsequently gifted to their ancestor, Sir Henry Neville of Billingbear House. The politician, who was then the British Ambassador to France, had been previously considered by some academics to be one of the potential candidates for the authorship of William Shakespeare's plays.  This Grade II-listed Wargrave Court, that lies in the quaint and historic village of Wargrave, Berkshire, has hit the property market for the first time in 2 generations for a sum of £3.5million. The stately home, that comes with a private island, has been owned by the Neville family and their descendants for three centuries.
The Listed Wargrave Court was built circa late 15th or early 16th century. Originally the building was used in the function of a city hall, as a court for manorial administrative purposes – ensuring local disputes were resolved, dues paid and fines levied. It was subsequently altered and further extended in the late 18th century, and then divided into three properties in 1955. Since that time, Wargrave Court has only had two owners, with the current owners purchasing it in 1978. The house retains a lot of period features, with exposed beams and original fireplaces throughout and the reception hall even has panels of late 18th century tapestry work.
The property's main house has a gross internal area of 5,540 sq ft, the garage has a gross internal area of 432 sq ft and the outbuildings have a gross internal area of 315 sq ft.
The property  comes with has 7.7 acres of land, that includes a tennis court, and the village green which is leased to the church on a minimal rent. It also has a formidable garden with a summer house, flowers and mature shrub fencing. It also has a boathouse that one can access straight onto the river, which is a tributary of the Thames.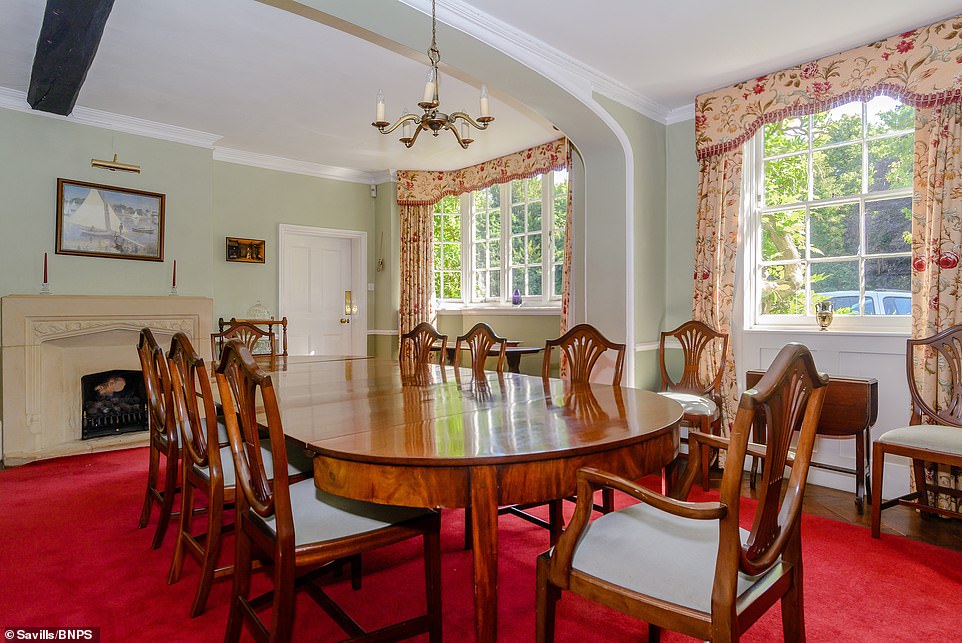 For more information or assistance with Listed Properties, please contact us.